"If Summer Is Coming - Then You Need new sandals"
- PSS Shoe Queen
Summer is on your mind-- and there's a good chance that by now, you have gotten mighty sick of the sandals you bought back in May last year.
After all, think of all the occasions you've worn them. Graduation celebrations, Memorial and Fourth of July parties, umpteen backyard cookouts, street festivals, and concerts on the lawn.
It's time to splurge on another pair to get you through the rest of the summer's festivities! That's why we've rounded up some super stylish, colorful sandals that will flatter your small feet and turn heads!
1. Embellished Flip Flops
Yes, we know you already have a pair (or three) of flip flops. They're comfortable and versatile, and if you have small feet, they are easy to pick up just about anywhere.
It's hard to get by on the beach without a plain old pair from the discount store. You might also have some slightly more athletic, cushioned flip flops for when you need to run errands but still want some support.
Yet there are so many fancier versions of flip flops to choose from. They can be daytime footwear, or they can transition into evening.
Glitter and rhinestones are two of the most common embellishments. Others might offer patent leather in a bright jewel tone or a sophisticated silver.
Some boast bows, attention-grabbing flowers, or even a buckle on the toe. And while they can hardly be called "flip flops," thong style low heels are an attractive, unusual choice.
Check out these gorgeous petite size embellished flip flops
2. Chunky Heels
In case you hadn't noticed, block heels and platforms are back in a big way. You may remember chunky-heeled shoes from the 80s, while the platform toe of today's versions also recalls the disco era.
Wide ankle straps complement the geometric aesthetic of this style, LOFTY.
While some heeled platforms are sky-high, a chunky heel doesn't always have to aspire to great heights. A low block heel of, say, two inches gives your small feet enough of a boost without looking ridiculously teetery.
Chunky heeled sandals are perfect office footwear and look equally pretty while you're eating tapas on a terrace after the workday is done.
3. Gladiator Sandals
Gladiator style sandals date back to the Ancient Roman era, of course, but they made their modern-day debut a few years ago -- and they're still going strong.
In their simplest form, gladiator sandals  aren't much more than a solid bottom strapped onto the foot, ankle, and or leg with laces. Some of the gladiators offered today are slightly more substantial, and often include a heel cup for stability.
This type of shoe is particularly flattering to small feet, since the multitude of straps capture interest and draw the eye up the leg, away from the feet.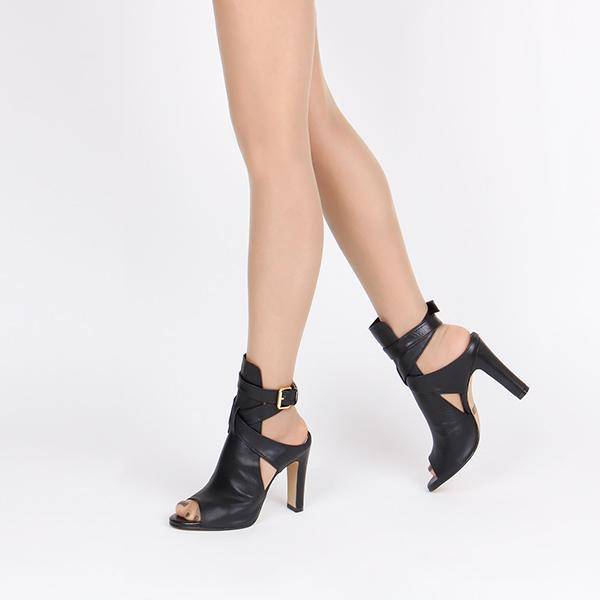 4. Wedges
Wedge sandals are super popular, and with good reason. They offer the height boost of a normal heel, but the comfort of a flat.
If your style is best described as "boho," check out cork bottomed wedge slides or espadrille-esque sandals with a rope base.
Career gals can find an array of simple, stunning black wedges, while freethinking fashionistas might enjoy an eye-catching pair of wedge sandals for small feet.
Check out these braided beauties called Amiga. (And trust us when we say this is one Felicia you're going to want to say "hello" to!)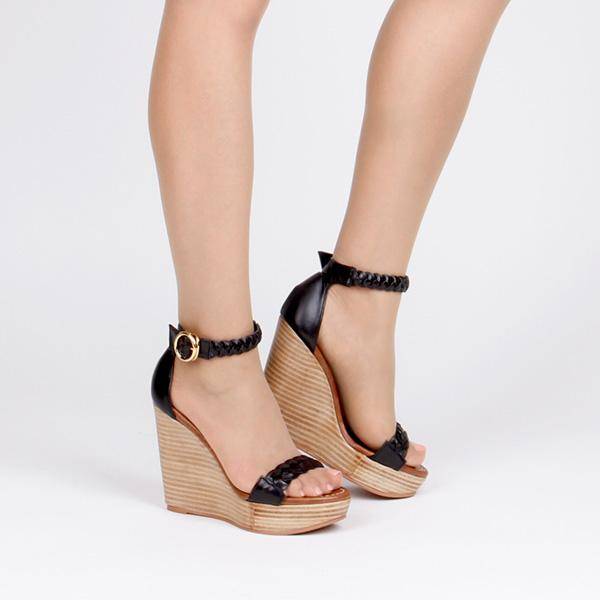 5. Flatforms
Flatform sandals are just what the name sounds like -- a hybrid between a flat and a platform! Usually the footbed is only raised an inch or so, and there's no added height to the heel area (as is the case with traditional platforms).
This type of sandal provides the comfort of an ergonomic flip flop with the security of a strap-backed shoe. Some flatforms are sporty, while others are decidedly urban in style.
Either way, they are a perfect choice for traveling, hitting up the farmer's market, or taking a summer's evening stroll
Just check out these petite beauties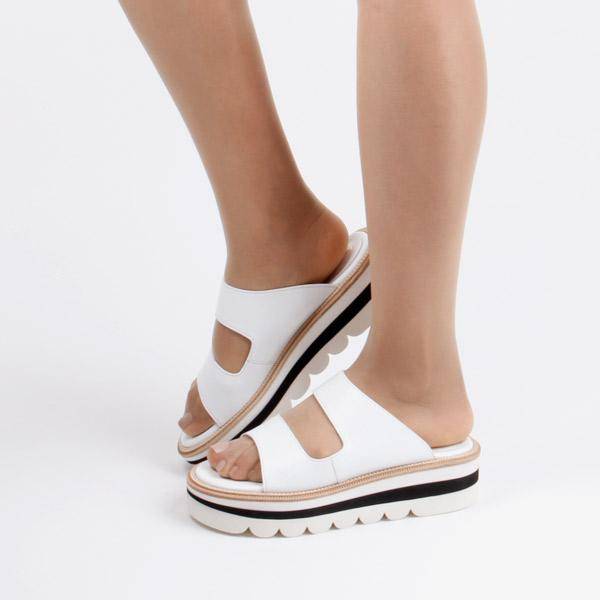 6. Stilettos
Wedges and platforms will come and go, but stilettos will forever stay in style. Their classic silhouette is uniformly flattering since they lengthen any woman's leg -- whether she has small feet or larger ones. Not only that, but a woman who wears stilettos is bound to garner attention.
It's not every woman with small feet who can carry off stiletto sandals -- or even comfortably walk in them -- but if you can, we say more power to you!
When you are heading out to salsa dance the night away, or are just want to paint the town red with your BFFs, strappy stiletto sandals in bright colors are a sure-fire choice. But many will opt for the classic black stiletto sandals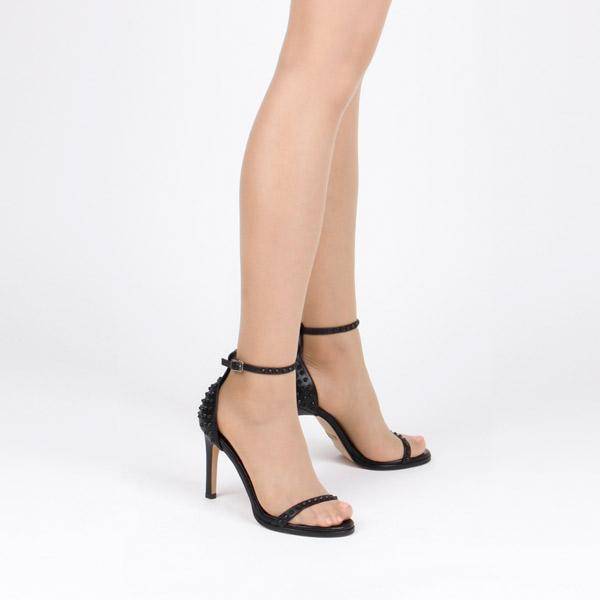 7. Mules
Mule sandals can be hard to define. Some have a relatively low, chunky heel, while others resemble stilettos. They can be wedges.
Mules can be closed- or open-toed. Although they are traditionally backless, some styles of mule do sport a slingback strap.
Perhaps the only consistent element that makes a shoe a mule is the fact that the upper generally covers more of the foot than with other sandals. There's no thong element to go between your toes, either.
Originally worn as a bedroom slipper or, at the very least, an indoor shoe, mules date back to the late 1600s if not earlier. Their very impracticality marked them as the preferred footwear of the elite.
Today, new designs, like these brightly colored work-appropriate Bene mules , are often easier to walk in, even for women with small feet.